About Our Team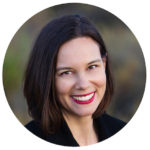 Leah Ersoylu, PhD - President
Leah started Ersoylu Consulting in 2007, delivering a broad array of evaluation, technical support and research services to clients in all sectors- public and private- engaged in meaningful social change. She has evolved to become a leader in the field, having spent nearly 20 years working at the nexus of philanthropy and metrics.  She has trained and consulted hundreds of organizations on effective advocacy strategies, and meaningful impact measurements.
When not working to support her clients, she is dedicated to volunteering in her community. She served on the Board of Directors of St. Joseph Health Community Partnership Fund (2009-15) and continues to hold several advisory board positions. She is active in city government in her town of Costa Mesa, CA. In 2013 she was appointed to the Public Services & Housing Committee in the City of Costa Mesa, in 2015 to the Bikeabilty & Walkability Committee and, most recently, in 2017 she was appointed to the Park & Recreation Commission. When not working, she enjoys playing basketball, jogging, yoga and continually trying to improve her Turkish, Spanish and French skills.
Leah has authored several academic, peer-reviewed publications on philanthropy, community engagement, policy and metrics. She has taught courses on public policy, government, and nonprofit management at UCI, CSULB and Chapman University and has given numerous guest lectures. She holds a B.S. in Resource Economics from the University of New Hampshire and a Ph.D. in Political Science, with a focus on public policy, from University of California, Irvine.
---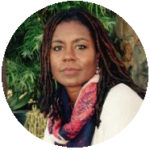 Zahra Ahmed, PhD - Senior Manager
Zahra has been with the Ersoylu team since 2009. She has twenty years of experience in the fields of community development and social policy analysis. As a Project Manager, Zahra is the Lead Facilitator on the Ersoylu team. Through this work, she has provided research and evaluation services as well as facilitation and policy analysis to organizations across Southern California. Zahra is also currently in the process of becoming a certified Conflict Mediator. Zahra received her Masters degree in Social Work from Georgia State University and her Ph.D. in Political Science from the University of California, Irvine.
---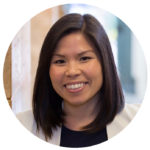 Emily Wei Klekman, MS, MPH - Project Manager
Emily lends strategic support in research and evaluation methods to multiple clients and projects. She brings a passion for advancing community health to translating research into actionable plans. Emily's primary research interests are in nutrition and physical activity in communities and schools, the impact of social and environmental factors on health behaviors, health equity, U.S. food policy, and the revitalization of the U.S. healthcare system. Prior to joining Ersoylu Consulting, she served as Cost Data Coordinator for the Harvard T.H. Chan School of Public Health Prevention Research Center. In this capacity, she assessed health impacts and costs for CHOICES (Childhood Obesity Intervention Cost-Effectiveness Study), and helped develop cost-effectiveness model inputs. Emily received her BS in Biology from UCSB, her MS in Food Policy & Applied Nutrition and MPH from Tufts University.
---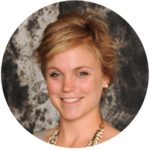 Victoria Bredow, MPH, PhD - Senior Manager
Victoria has been with the Ersoylu team since 2010. Her expertise is in research and evaluation of collaborative planning and policymaking processes. Victoria has a particular focus on qualitative and mixed methods as well as participatory and inclusive approaches to research and organizational development. She believes better processes lead to better outcomes. Victoria has worked on a range of topical areas including public service delivery, access to open space, education, food, and health. Victoria received her Masters degree in Public Health from Columbia University and her Ph.D. in Planning, Policy, and Design from the University of California, Irvine.
---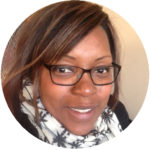 Ciara Paige, MS - Research Associate
Ciara provides support to programs and partnerships in program evaluation, applied research and methods to our clients. Previously, she served as the assistant evaluator of a $4.7 million-dollar health disparities grant funded by the NIH at CSU, San Bernardino. She has also received funding from National Cancer Institute to conduct applied research and evaluation of Tongan cancer prevention program and a Pacific Islander Pap test intervention program based out of CSU, Fullerton. Both programs were funded by the National Cancer Institute. Ciara Paige, MS has expertise in Industrial/Organizational Psychology and is currently pursuing her doctorate degree in Program Evaluation and Applied Research at Claremont Graduate University.