MEANINGFUL METRICS
Impact Evaluation - Impact matters. Data matters. But data is only meaningful if it is used to meet your goals. Our team has extensive experience in both qualitative and quantitative methods to help our clients demonstrate the impact of projects or programs or policies. We bring a host of diverse analytical tools and data collection methods:
Focus Group

Key informant interviews

Survey Development

Data Analysis

Policy & Advocacy Evaluation Methods

Formative, Process & Summative Evaluations

Community Based Participatory Action Research (CBPAR)

Community Assessments

Logic Models
These can help you demonstrate continued accountability to funders, donors, elected and appointed officials and to the broader community served.  Data is only meaningful to folks if they can understand what it means to them personally. Our passion is for translating and communicating complex data and ideas in a meaningful way to diverse audiences.
STRATEGIC PHILANTHROPY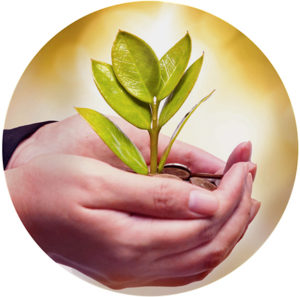 Strategic Philanthropy - We here at Ersoylu recognize that anyone can be "doing good". Although most of us think of NGOs, foundations and local government agencies as the most direct service providers, innovations in the business community, as well as increasingly savvy donors, have led to recent strengthening philanthropy nationwide. However, we recognize that more work must be done to ensure that these "good" efforts are well-planned, with clear and measurable outcomes.
Personal Philanthropy Assessment

Corporate Social Responsibility Plan

Corporate Foundation

Business Values Audit

Employee Volunteerism Assessment

Social Impact Evaluation
We can provide you with a host of supports and resources to ensure that your "social bottom line" or, SROI, has a measured and meaningful impact in the communities you reach. We work with individuals and businesses to connect them to the personal and financial benefits of philanthropy. We will guide you through identifying causes to support and leveraging the powers of strategic philanthropy.
COMMUNITY CONNECTION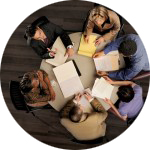 Policy & Systems Change Planning - Strategic Planning, Community Action Plans and Corporate Giving Plans are just some of the ways we support our clients ensure that limited resources are used in the most efficient and effective way possible. We deliver these services on various scales. A sample of the diverse tools we bring to bear are:
Community Facilitation

Outreach & Engagement

Process Documentation

Theory of Change

Resource Guides

Action Plans

Impact Reports

Policy Briefs

White papers
We are keenly aware of the resource and time constraints facing organizations; we are sure to base our approach on your unique needs. We have extensive experience working with both public and private institutions and are comfortable navigating the complexities of both- ensuring maximum stakeholder participation in the process.